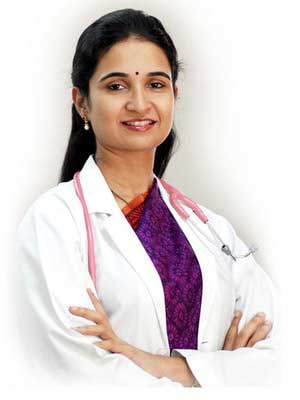 Dr Sumina Reddy
M.S. Obstetrics and Gynecology
Phone :

Email :

Address Info :

8-8-112/1,Sri Ram Nagar Colony, Opp.Oyo G7 Hotel, Nagarjuna Sagar Road, Karmanghat, Hyderabad, Telangana 500035.
Overview
MBBS

M.S. Obstetrics and Gynecology

Diplomat of National Board (DNB) in OBGYN

Fellowship in Gynecologic Minimal Access Surgery & Reproductive Medicine
Dr Sumina Reddy is a very passionate Obstetrician, Infertility Specialist and the Best Gynecologist in Banjara Hills, Hyderabad. She pursued under-graduation from the renowned Osmania Medical College and post-graduation in OBG from Gandhi Medical College with many academic accolades and highest honors.

Dr Sumina Reddy then went on to complete advanced training in Minimally Invasive Gynecological Surgery and Reproductive Medicine. She believes in the comprehensive woman care that helps women navigate through various stages of life from adolescence through pregnancy, midlife and menopause with care, compassion and competence.
Core Values
Consistently provides ethical and outstanding quality of medical care.

Believes that each woman is unique and extraordinary.

Very caring, genuine and believes that communication is the key to successfully healing patients.

Collaborates, educates patients and treats them with empathy.

Provides holistic -medical care for women rather than symptomatic treatment.

Believes in simplicity and comfort. Understands that going to the doctor can be overwhelming at times, so makes the doctors visit as simple and asrelaxing - as possible.

Always keeps patients best interest in mind when making any decisionsand in providing the best care.
Honors & Awards
Nagala Subhadra Devi University -Gold Medal for the Best in M.S OBGPost-graduation in Obstetrics and Gynecology with distinction from Gandhi medical college, Hyderabad.

Gold Medal - in ENT.

Gold Medal - in Pathology.

Dr. S. Jaya Gold Medal & Dr. S.P. Saigal Memorial Gold Medal - in Dr. NTR University of Health Sciences

Dr. K. S. Sanghi Memorial Gold Medal&Dr. P. V. Ranga Reddy Memorial Gold Medal - in Anatomy.
Publications & Presentations
Poster Presentation on Massive serous cystadenoma in AICOG 2011, Agra

Co - Author of Management of Endometriosis chapter in Human Reproduction Textbook

Post - operative pulmonary complications following laparoscopy - Review Article in The Journal of Minimally Invasive Gynecology (2017).

A Parasitic myomas - An unusual risk after morcellation in the journal of Gynecology and Minimally Invasive Therapy (Journal of the Asia - Pacific Association for Gynecologic Endoscopy and Minimally Invasive Therapy, APAGE) - which is Under review

Myomectomy scar pregnancy - A rare complication of myomectomy, in Gynecologic Surgery - A Journal of Gynecologic Surgery

A Review article Opportunistic bilateral salpingectomy rolex replica during total laparoscopic hysterectomy - 13 years experience in The Journal of Obstetrics and Gynecology of India

Extrauterine adenomyoma - A Review article on European Journal of Obstetrics and Gynecology (2018)

A Round Ligament Adenomyoma, The Journal of Minimally Invasive Gynecology (2017)

A unique case of rectosigmoid mesh erosion after laparoscopic sacrocervicopexy presenting as left thigh sinus tract abscess, in The Journal of Minimally Invasive Gynecology(American Association of Gynecologic Laparoscopists, AAGL) - Under review

Laparoscopic management of non-communicating functional uterine horns - Poster presentation at the 2nd International ROBOCON (Robotic surgery Workshop & Master Class) in the year 2017

Laparoscopic management of non-communicating functional uterine horns - Poster presentation at the 2nd International ROBOCON(Robotic surgery Workshop & Master Class) in 2017
Professional Society Memberships
Federation of Obstetric and Gynecological Societies of India (FOGSI)

American Association of Gynecologic Laparoscopy (AAGL)

American Society of Reproductive Medicine (ASRM)

Royal College of Obstetricians & Gynecologists (RCOG)

Indian Society of Assisted Reproduction (ISAR)

Indian Association of Gynecologic Endoscopy (IAGE)