Maternity Hospital in Hyderabad
Pregnancy is a beautiful journey that begins right from conception and lasts until delivery. It is one of the magical experiences that women undergo. Acknowledging the development of a new life inside the womb brings wave of emotions. While some pregnancies are easy, some women have to endure certain challenges and complications.
What is pregnancy care, and why is it important?
Pregnancy care, also called pre-natal care, or antenatal care is important for a healthy pregnancy. It involves regular checkups and proper intake of prescribed medications to prevent the possibilities of risks and complications in the pregnancy. Good pregnancy care ensures a healthy lifestyle of the mother, which, in turn, ensures delivering a healthy baby. Best Maternity Hospital in karmanghat Hyderabad
Today with a changed lifestyle, poor eating habits, and hectic work schedules stress, and complications in health are very common. Therefore, good pregnancy care is very important in reducing the chances of risks and ensuring a healthy, stress-free, and uncomplicated journey of pregnancy.
The pregnancy care differs in every trimester as the body changes drastically, and the requirements as well. Therefore, it is important to visit the best maternity hospital and consult the best gynecologist for the best results.
Kiran Multispeciality Hospital for Pregnancy Care
We, at Kiran Multispeciality Hospital, are dedicated to providing the best pre-natal care to the expecting mothers. We understand how life takes a U-turn when you find out about being pregnant. We strive to develop a friendly and warm relationship with our expecting mothers so that they can develop trust, and together we can successfully accomplish the journey of pregnancy.
We stand by your side right from the time of your conception until you deliver a healthy baby. The expecting mother can consult with the maternity doctors and clear all the doubts and dilemmas. The doctor will analyze all your medical reports and provide the best advice and guidance for a happy and healthy pregnancy.
Kiran Multispeciality Hospital caters to offering antenatal care, postnatal care, and all the services that you require to have a healthy pregnancy. With Kiran Multispeciality Hospital, you get the best, satisfying and reliable services from the experienced and highest qualified gynecologists.
Some of the challenges that you can encounter during pregnancy include:
Miscarriage

Ectopic pregnancy

Bleeding during pregnancy

Pre-eclampsia / High blood pressure during pregnancy

Gestational diabetes / High blood sugar during pregnancy

Growth problems in the baby / IUGR (Intra-uterine Growth restriction)

Anemia during pregnancy,etc
Kiran Multispeciality Hospital has a team of dedicated medical experts and state-of-the-art facilities to ensure that the mother-to-be will get the best pregnancy care. We try to make you feel comfortable in your every visit so that you feel nothing less than being at home.
What sets us apart
Team of renowned and experienced gynecologists

Medically advanced equipment

State-of-the-art facilities for Cesarean delivery

Dedicated and friendly maternity caring nursing staff

Best pre-natal and postnatal care

Smooth delivery process

Labour Analgesia / Painless delivery process

Good asepsis, very low infection rates
We put all our efforts into a healthy pregnancy so that you can have a smooth and normal delivery. We try our best so that the expecting mother does not go through acute delivery pain and other stress. Our endeavor to make the pregnancy a fearless experience has always been a success. We make sure you walk back home happily with a healthy baby by your side.
Pregnancy Care at Kiran Multispeciality Hospital comes at an affordable rate. Having a baby is a huge life-changing experience at all levels- emotionally, mentally, physically, and financially. We understand this and therefore try to provide the best pregnancy care at the most reasonable rate.
For more details, visit Kiran Multispeciality Hospital and get detailed information about our prenatal care.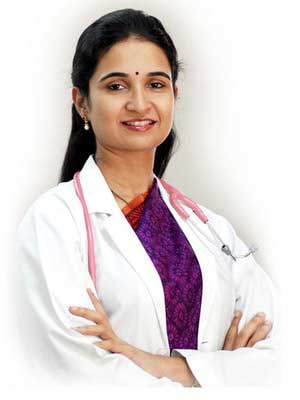 Dr Sumina Reddy
M.S. Obstetrics and Gynecology
Dr Sumina Reddy is a very passionate Obstetrician, Infertility Specialist and the Best Gynecologist in Banjara Hills, Hyderabad. She pursued under-graduation from the renowned Osmania Medical College and post-graduation in OBG from Gandhi Medical College with many academic accolades and highest honors.
READ MORE